Is This the Real Thing?
Details

Written by

Tracy Scott

Category: Articles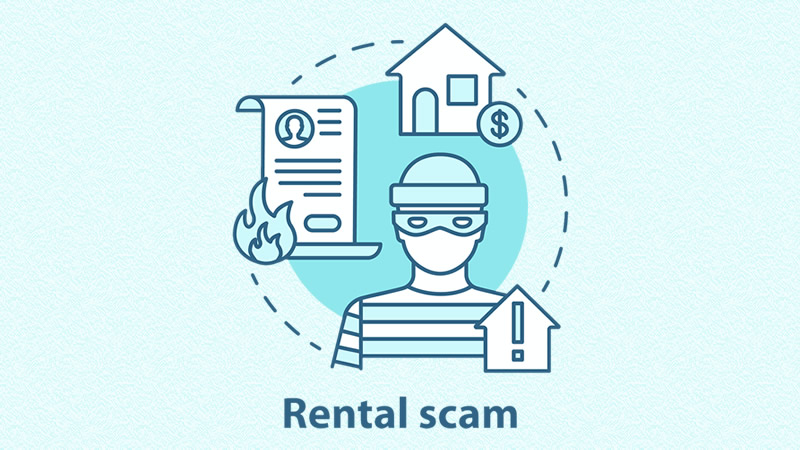 HOME FOR RENT
3 Bedroom / 2 Bathroom / 1,300 sq ft
$1,500 a month
Pool, Large Yard, Pet Friendly, Furnished
Wire Your Security Deposit Today!
Call Sarah at (949) 555 - 7226
***
These schemes can be convincing since the listing may appear on trusted housing websites. But, you can still avoid scams.
Ralph is like a lot of people. He's looking to rent a nice home in a quiet neighborhood that fits his budget. While this ad sounds perfect, he knows that seeing is believing. Sarah, the landlord, is out of the country, but she emailed Ralph the rental agreement and scheduled a time for her lawyer friend to show him the home. Since Ralph also spoke to her on the phone, he feels comfortable wiring the money. Sounds legit, right?
Fake designer goods, like handbags and shoes, are easy to identify - if you know what to look for. But fake rental ads aren't mass-produced and are often mixed in with other legitimate rental listings making it hard to tell whether you're dealing with the real thing or a fake.
Rental Listing Scams
Scammers succeed with rental listing scams by either hijacking real ads or creating phantom rental listings on legitimate websites, like Zillow®.
Hijacked ads - This is an actual rental listing that a scammer claims as their own. They will relist the ad on another website and replace the contact information with their own.

Phantom listing - This is a fake rental listing for a property that isn't for rent.
In either case, these bad actors get victims to send them deposits, the first month's rent, and sometimes more, based on false promises.
How to Avoid a Rental Listing Scam
These schemes can be convincing since the listing may appear on trusted housing websites. But, you can still avoid scams by:
Approaching ads that have below-market rental rates with a dose of healthy skepticism

Requiring a live virtual or in-person tour before signing a lease agreement or sending money

Walking away if the landlord pressures you to send money to secure the rental

Researching on your own to verify the listing is authentic
Remember that scammers succeed by taking advantage of your need to find a low-cost solution quickly. So, slow down and do your homework. Never wire money, which is like sending cash, even if they send you a contract first. All funds should be paid via traceable means, like a personal check.
What if You Suspect a Scam?
If you suspect the ad is nothing more than a scam, report it to the website or other source that published the ad. They could help confirm whether the listing is legitimate.
If you've already sent money to the scammer, file a complaint with the Federal Trade Commission and contact your local law enforcement agency. Speak with the financial institution or wire transfer company that processed the wire transfer. Explain the situation and request a wire transfer reversal to see if you can get your money back.